Even if you fall in love with a wedding dress before you choose your venue, take Vera Wang's advice and let the space inform the gown.
When revered bridal designer Vera Wang has advice for you, you kind of have to listen up. Wang exclusively tells us that it's super-important to have your wedding dress reflect your venue, and not the other way around.
"I think that one of the most important things I've always done is ask the bride, when I meet with her, how she is getting married," Wang says. "The when? Where? What time of day? All of it. And I have a whole chapter in my wedding book about it, in the very beginning. Because until you know what the venue is, and until you know how many guests, and how big, or small, or intimate the wedding is, you can't really be properly advised in terms of what to wear."
See three of her favorite venues below, and the perfect White by Vera Wang wedding dresses to match them.
Beach Wedding
"For the beach, I think it's all about being comfortable and I think it's of course being beautiful, but being comfortable, being able to enjoy the day," Wang says. "For me, a beach wedding is not about pomp and circumstance. It's about wearing something that you really relate to, and the very fact that most brides get married barefoot on the beach, that kind of simplicity and that kind of back-to-nature kind of feeling, it's so much fun; it allows for a simple dress which you can accessorize."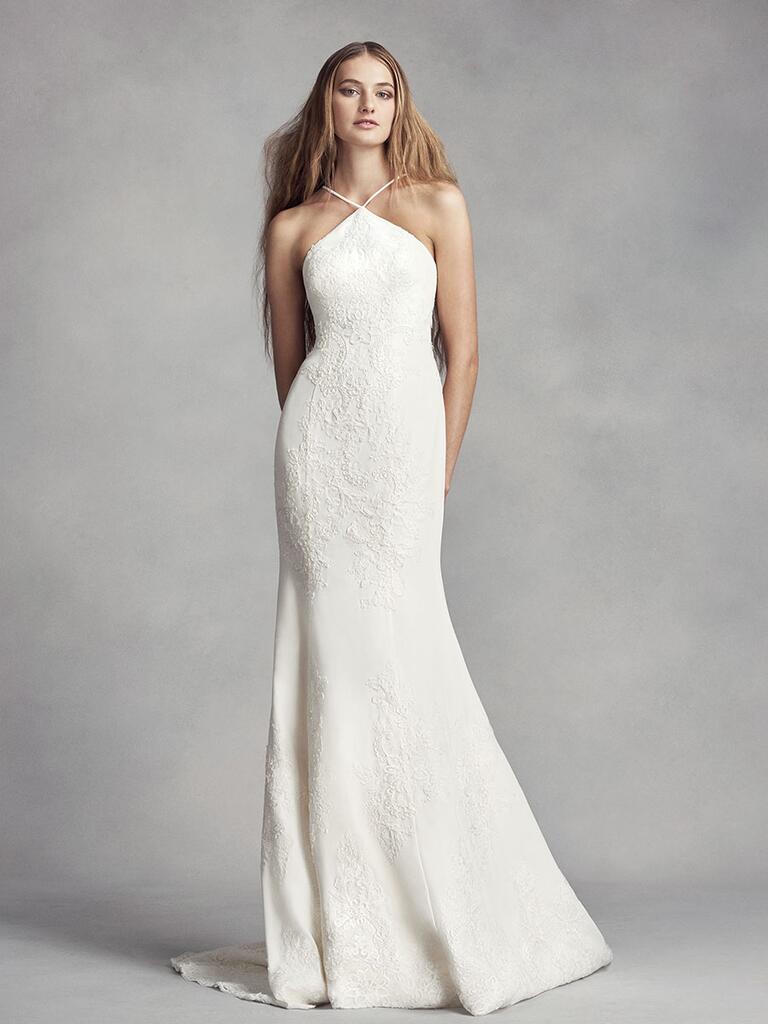 White by Vera Wang Halter Sheath Wedding Dress, from $998
Religious Setting 
"There's something about being in a church that demands a certain respect of protocol, and for that reason, there must be some element of the wedding look that implies being somewhat covered, whether it's the veil that envelops you, or it's a little jacket," Wang says. "And I think that the drama of a ceremony also in a church demands for a certain kind of dress as well. I think the very fact that it's a house of worship innately implies to me, even today, to have a certain reverence for where you are getting married."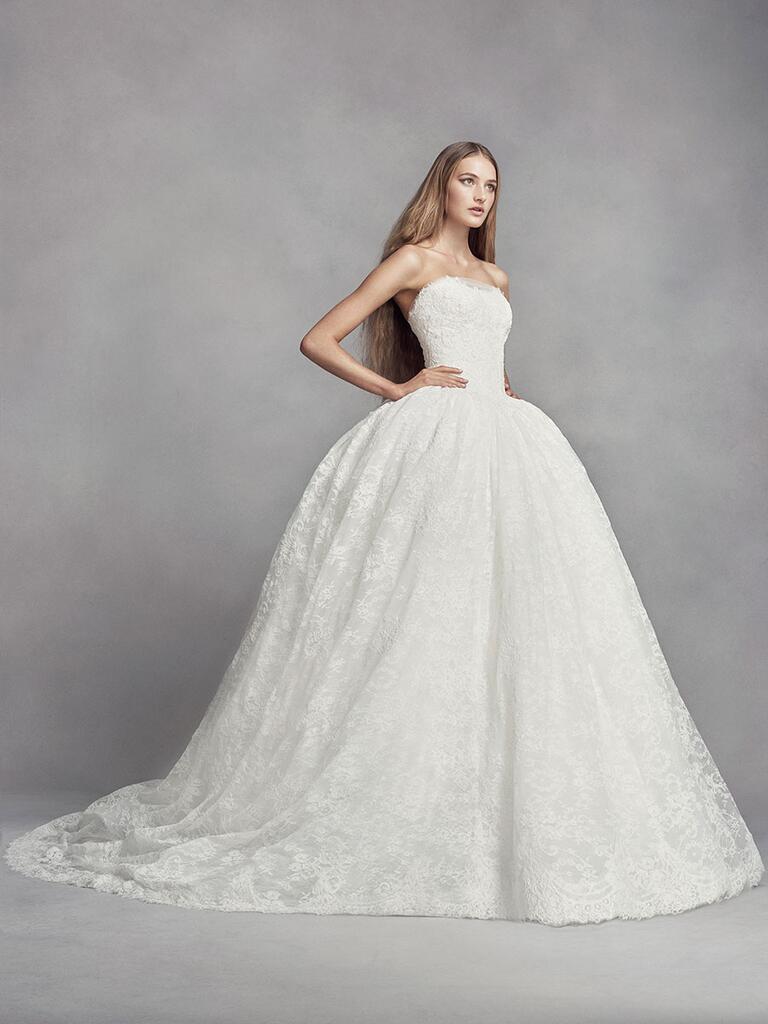 White by Vera Wang Corded Lace Wedding Dress, from $1,898,
Urban Setting
"Urban lofts. I mean, that just brings another whole category, for me, of edginess and sophistication. I think, if you're getting married in a loft by your very choice of venue, it dictates very much how you look. Really, any kind of a major fashion statement would be appropriate. I mean, it could be the Modernist in my book, that I categorize, it could also be the Romanticist, it could also be the Individualist. It could be really any fashion statement that is more relevant, perhaps, to Ready to Wear, in a loft, would be appropriate."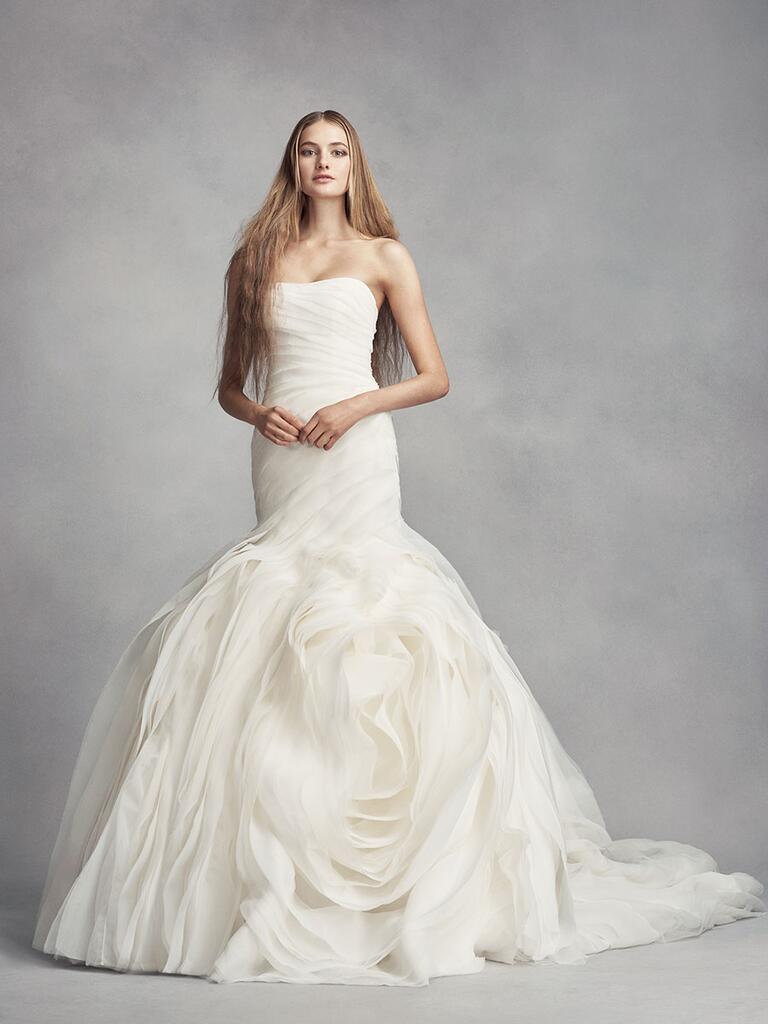 White by Vera Wang Bias-Tier Trumpet Wedding Dress, from $1,498,