If you're planning your wedding, what better way to celebrate St. Patrick's Day than to taste test signature wedding cocktail options? In the spirit of the Irish holiday, mixologist Pamela Wiznitzer of Seamstress NYC crafted three different mouthwatering cocktails. The signature ingredient? Kerrygold Irish cream liqueur—and it might just be the signature wedding cocktail ingredient you need. While rich Irish cream is known for being a cozy addition to freshly brewed coffee or hot chocolate, tossing it with ice makes it a perfect cool and sweet cocktail treat. So take a break from your other wedding to-dos and give these tasty recipes a try—and consider it the best kind of multitasking.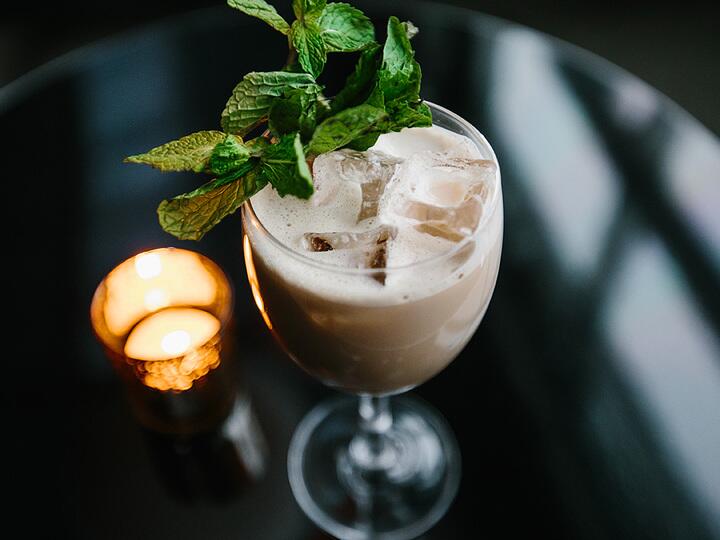 Gaelic Grasshopper
Ingredients:
1.5 oz. Kerrygold Irish cream liqueur
1 oz. Teeling Small Batch Irish whiskey
.5 oz. Brancamenta
.5 oz. Creme de Cacao
Recipe:
Shake ingredients lightly and strain over crushed ice. Garnish with mint and shaved chocolate.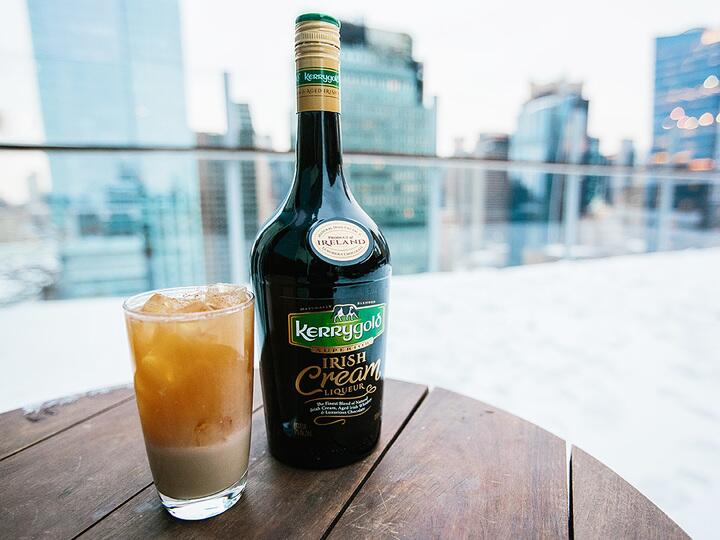 Thai Iced Tea
Ingredients:
1.5 oz. Kerrygold Irish cream liqueur
.5 oz. sweetened condensed milk
1 oz. coconut milk
Clove
Vanilla bean
Anise
2.5 oz. heavily brewed tea (ceylon is best for this)
1 oz. aged rum
Recipe:
Mix the Kerrygold, sweetened condensed milk and coconut milk together with clove, vanilla and anise and allow to sit for 2 to 3 hours. In a glass place the tea and rum with ice. Then add 3 ounces of the mixture on top and layer them. Finish with a dusting of nutmeg.
Kerrygold and Coffee
Ingredients:
Coffee
Crushed ice
Kerrygold Irish cream liqueur
Recipe:
Combine ingredients to your liking and stir.