When it comes to your wedding, we're firm believers that what you wear to get hitched should be a natural extension of your style.  Choosing a wedding dress—or even a jumpsuit!—that you feel truly comfortable in is the key to unleashing your inner bride. And remember, there are no rules when it comes to picking out a dress. Whether you're someone who likes to experiment with the latest trends or a bride who's more rooted in tradition, there's a David's Bridal wedding dress for you. Need some inspiration to get you started? Read on to see which dress personality suits you best.
Your Personality: The Free Spirit
If you're a free spirit who doesn't want to be defined by her dress…
…Try a simple but sweet style that projects effortless charm.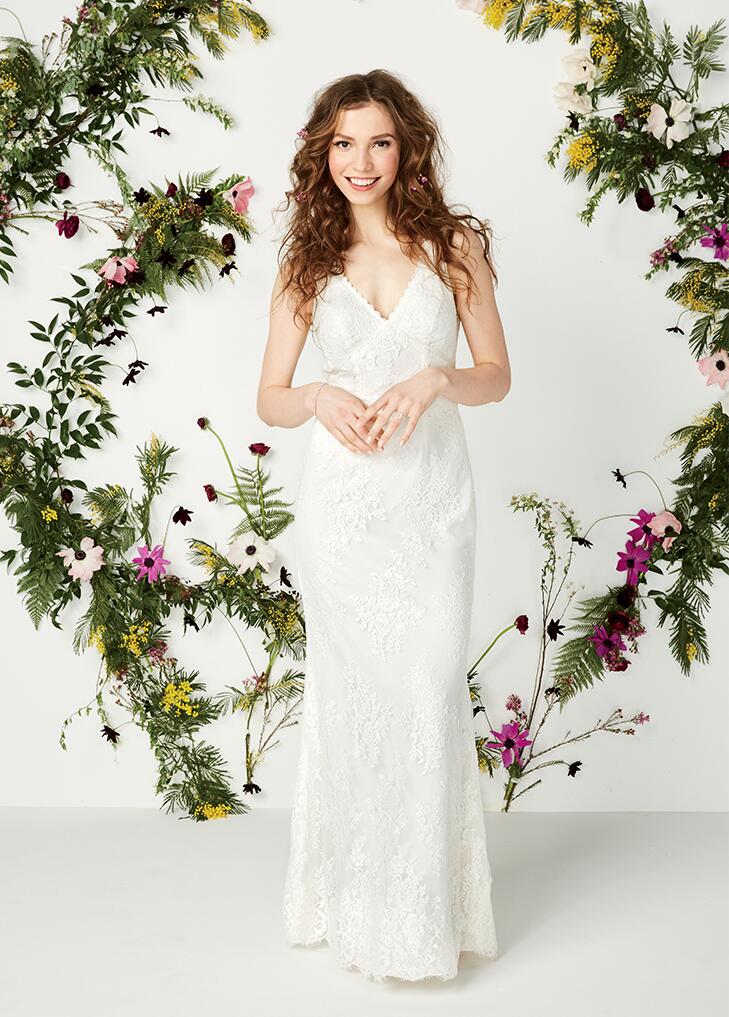 A little bohemian, a little bit retro—that's your jam. As you choose your wedding dress, look for less-structured silhouettes that won't overwhelm you, like this allover lace empire-waist sheath.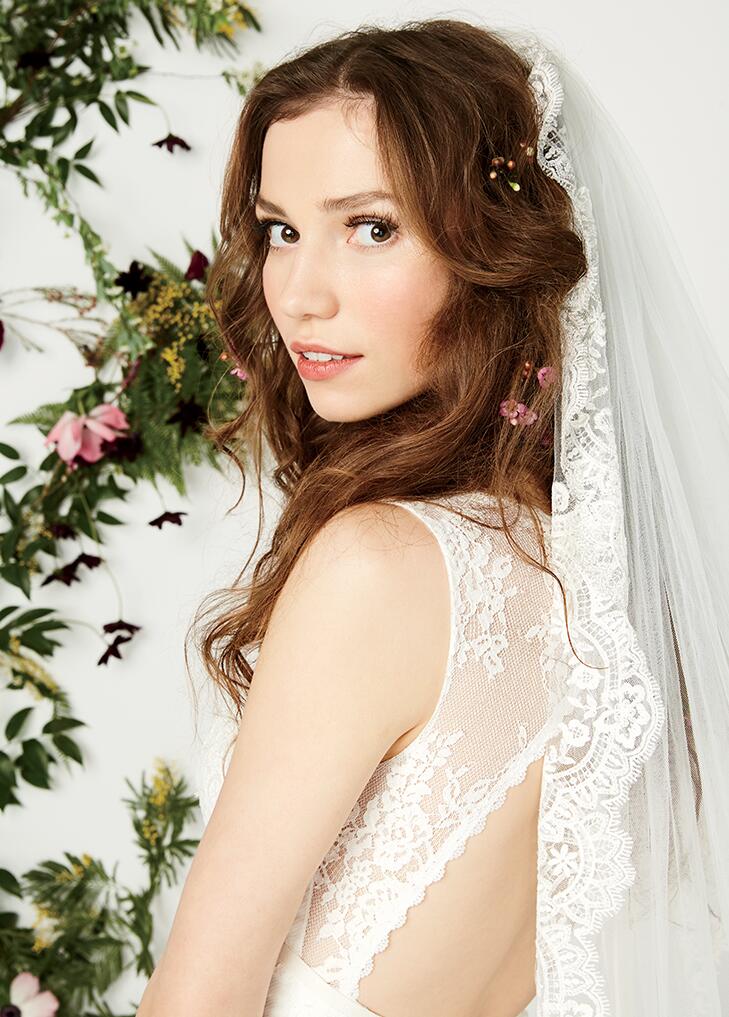 For your makeup, you'll want to go natural but better: Flushed cheeks and rosy lips give you that fresh-face look. Your hair should have an equally undone feel. Think loose waves down over your shoulders with a few tiny flowers framing your face. Top it off with a gorgeous cathedral-length lace-edged veil for a look that's borrowed from the past but still timeless.
Your Personality: The Risk-Taker
If you're a risk-taker when it comes to your wardrobe, and getting dressed is the most fun part of your day….
…Try a dress that's playful and surprising.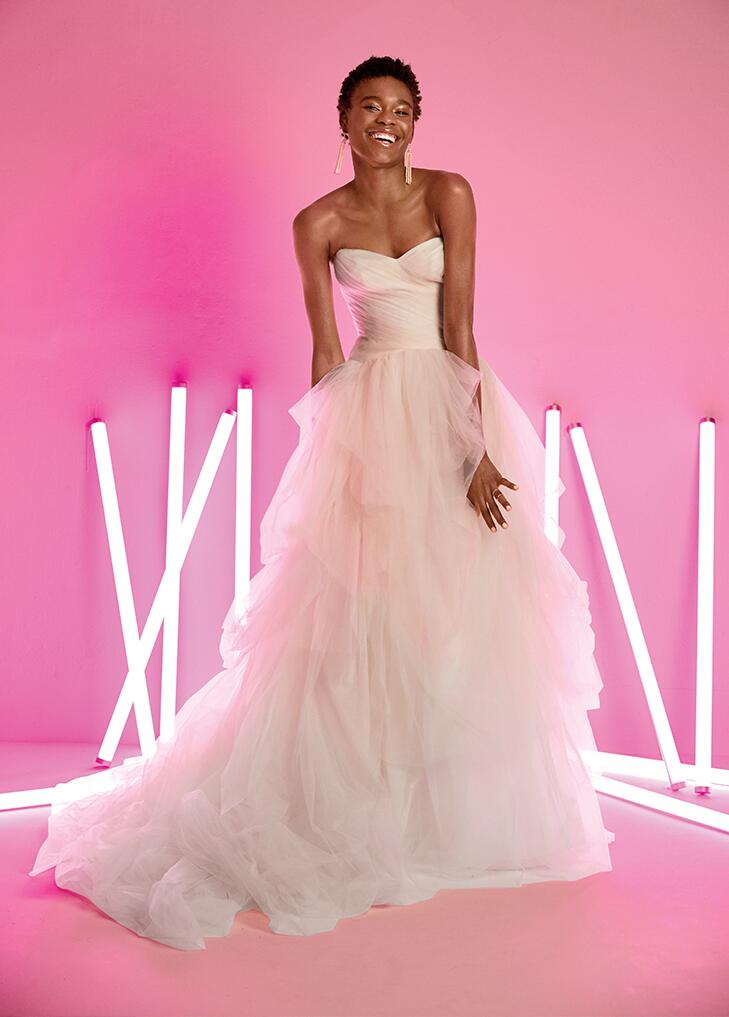 Does your everyday style have a flair for drama? Do you give even your business casual outfits a personal spin? Then you'll want to think outside the A-line and really make a statement when it comes to choosing your dress. Look for a gown with a hint of color, an exaggerated silhouette, or high-impact accents like a giant bow (or maybe even two out of the three). Or you could try a daring hemline.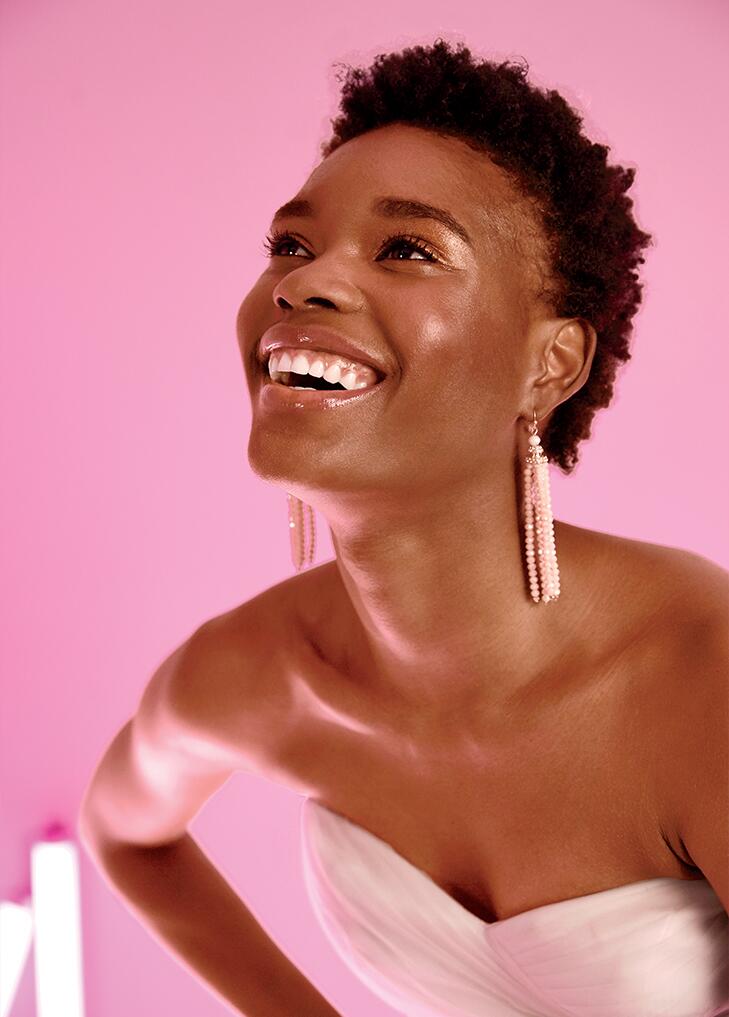 Skip the traditional veil, and wear shoulder-grazing earrings that'll swing and catch the light as you dance. And when it comes to your makeup, it's all about shimmery highlights and unexpected hues. Because it's true: Only you could pull that off!
Your Personality: The Fashionista
If you're a fashion-forward bride who's ahead of the curve when it comes to trends…
…Try a daring look that'll have everyone talking.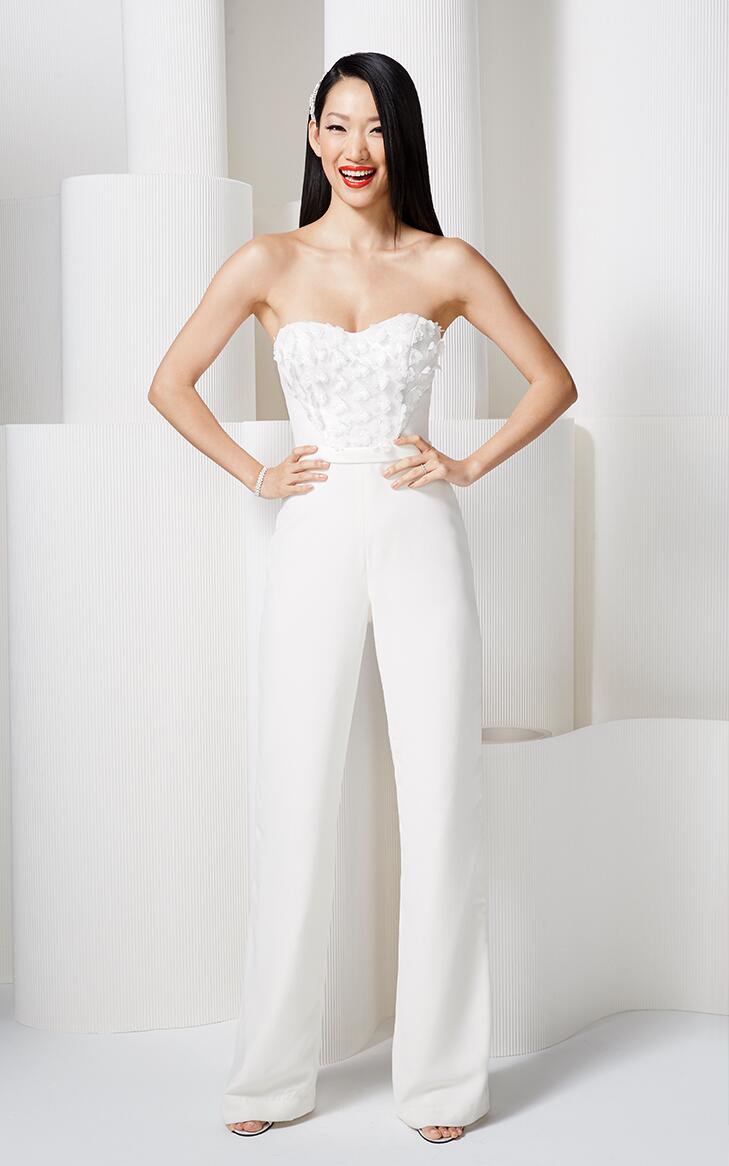 Whether you work in fashion or just look like you do, you're not following the trends—you're setting them. So on your wedding day, you'll want to choose a totally modern outfit that could just as easily belong on a high-fashion runway. Whether that means skipping the dress altogether (hello, jumpsuit!), trying a crop top or going for a dramatic back-baring gown, you'll style your bridal look in a way that's uniquely you.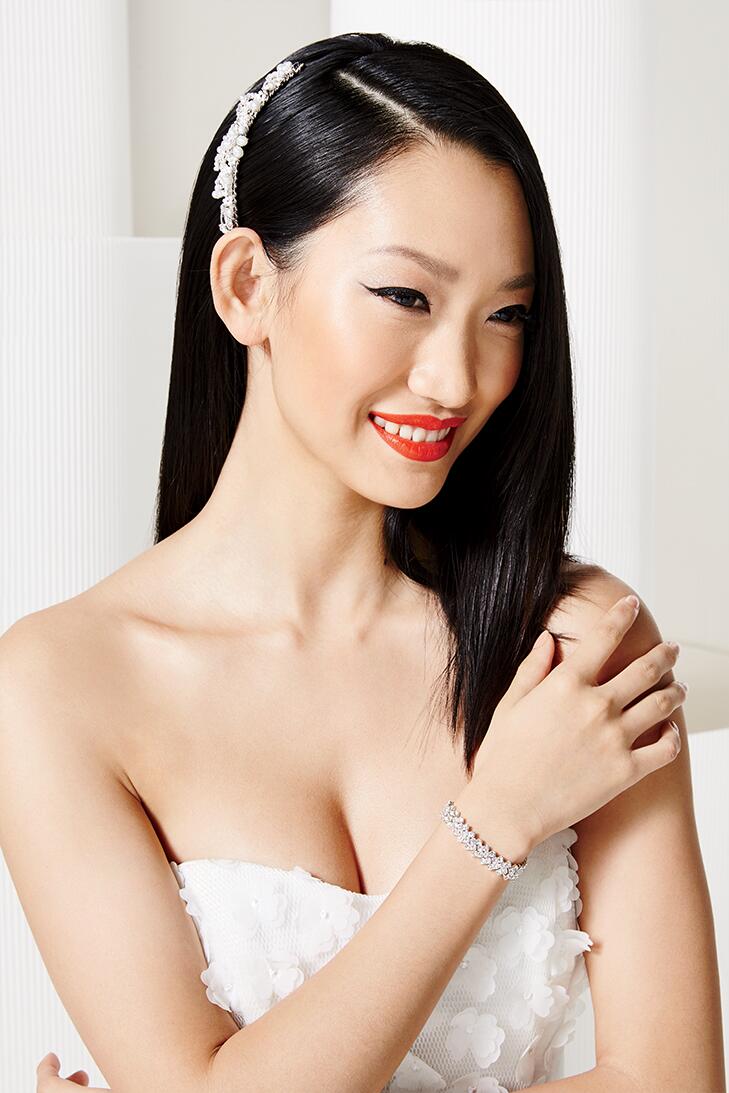 Swap the veil for a glittering hair clip to accent your sleek look. To top it all off? A bold cat eye and your signature statement lip.
Your Personality: The Romantic
If you're the type who loves tradition and all things girly…
…Try a dress that'll make you look (and feel) like a princess.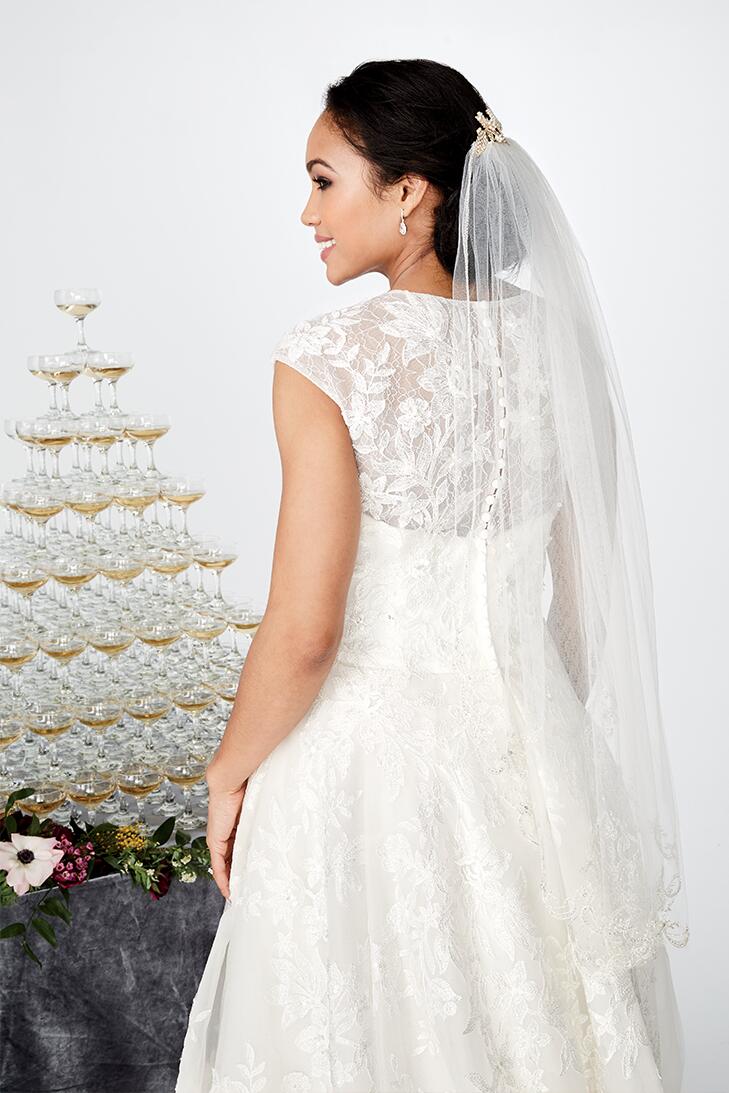 Calling all romantics: You've been dreaming of your wedding day since grade school, right? If you can't wait to look the part of a traditional bride, embrace the classic fit-and-flare style with loads of ladylike details (we're talking floral lace, a train and buttons down the back). Other great picks for you?  A gown with a sweetheart neckline (and a corset back) or a long-sleeve dress that's straight out of a fairy tale.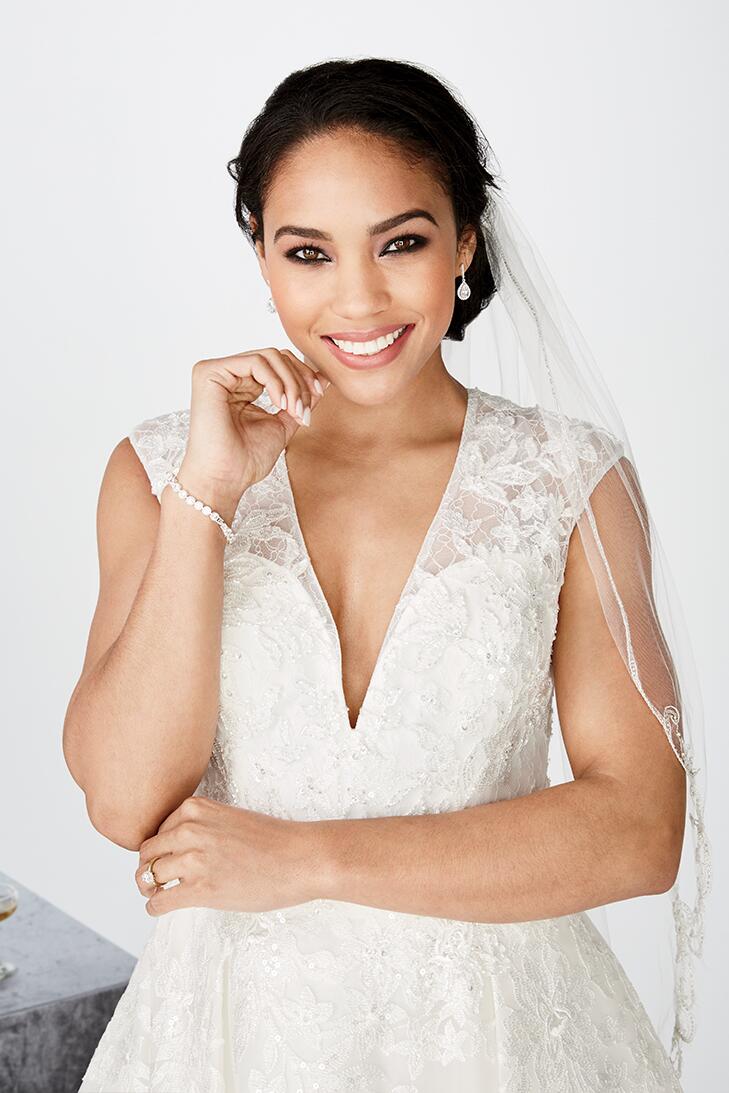 When it comes to hair and makeup, choose a look that's a more elegant version of what you'd wear everyday. Think: A softly smoky eye, dramatic brows, a pretty pink lip and hair swept away from your face in a soft updo. To finish your look, clip on a delicate beaded edge veil.