Beast—we mean feast—your eyes on this gorgeous styled wedding photo shoot inspired by the iconic story and details of Disney's Beauty and the Beast (which premieres March 17 in case you didn't know!). Since Los Angeles–based photographer Raelyn Elizabeth hears clients beg for Beauty and the Beast–themed weddings and engagement shoots more often than she can count, producing a styled shoot for inspiration seemed like a no-brainer (plus, she's a huge Disney fan herself—a true win-win). See all the magical photos, and exactly how the talented team of pros pulled it off, below.
Modern Maiden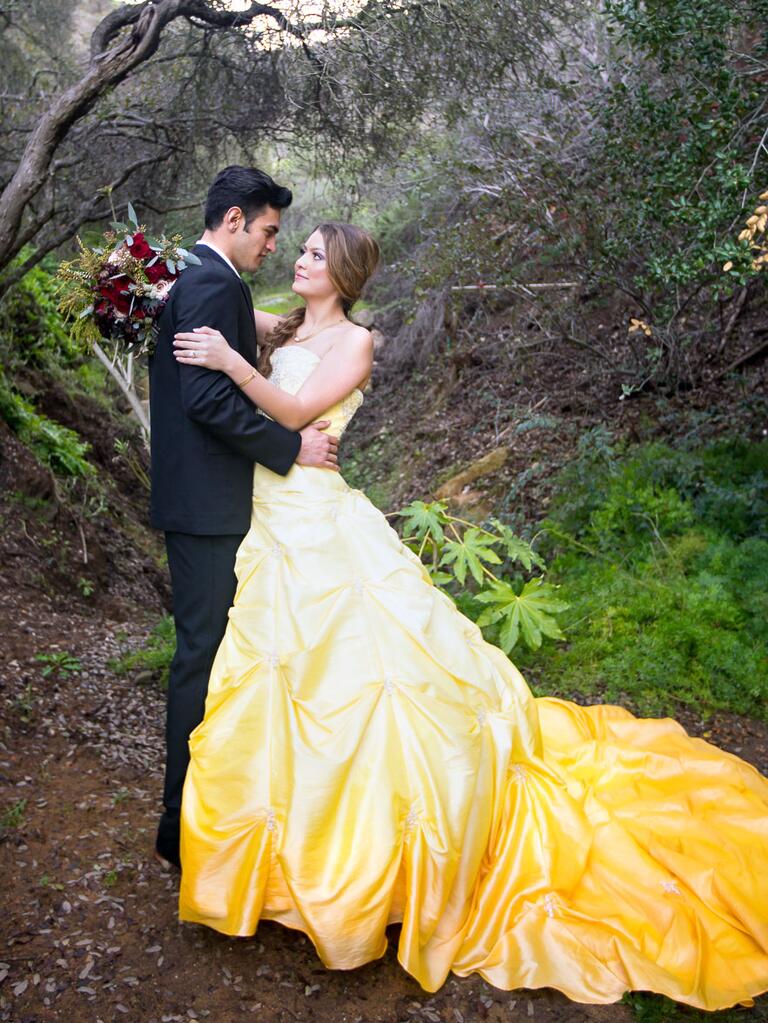 Belle's beloved yellow ball gown got a modern makeover. "We updated our Belle's look by dip-dying a dress in yellow and orange dye for a super-current ombré look," Elizabeth says.
Tamed Beast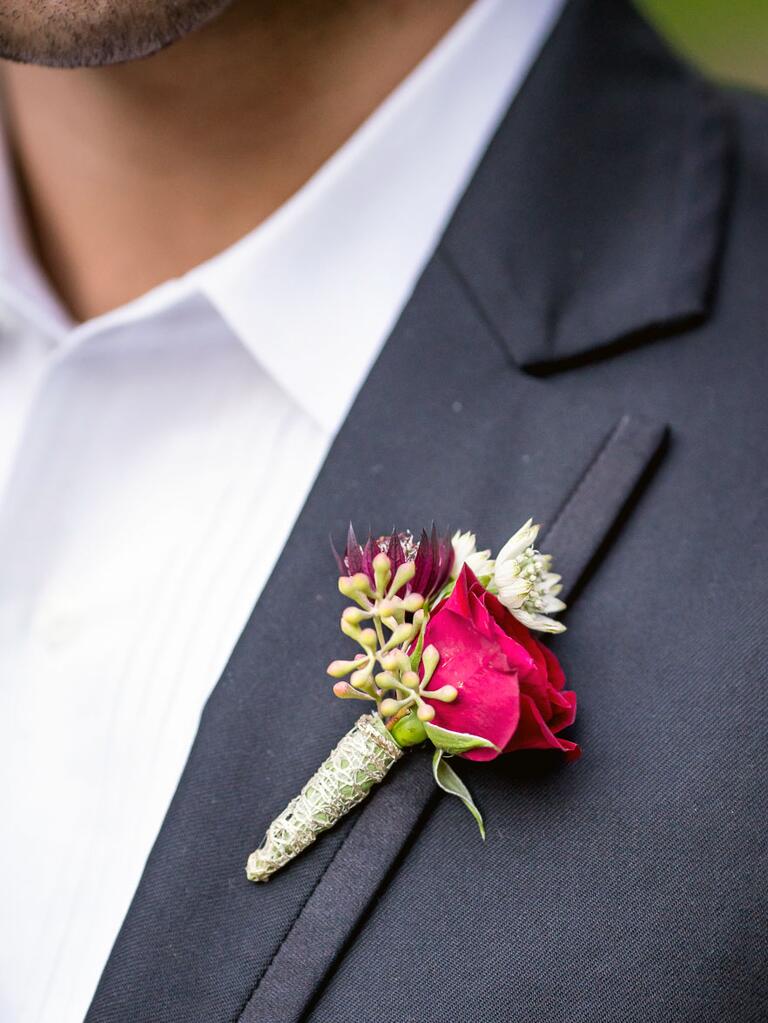 Of course, the prince had to look dapper, but low key. "Our beast, Prince Adam, didn't wear a tie, just as the prince doesn't wear one once he's no longer a beast," Elizabeth says.
Whimsical, Old-World Details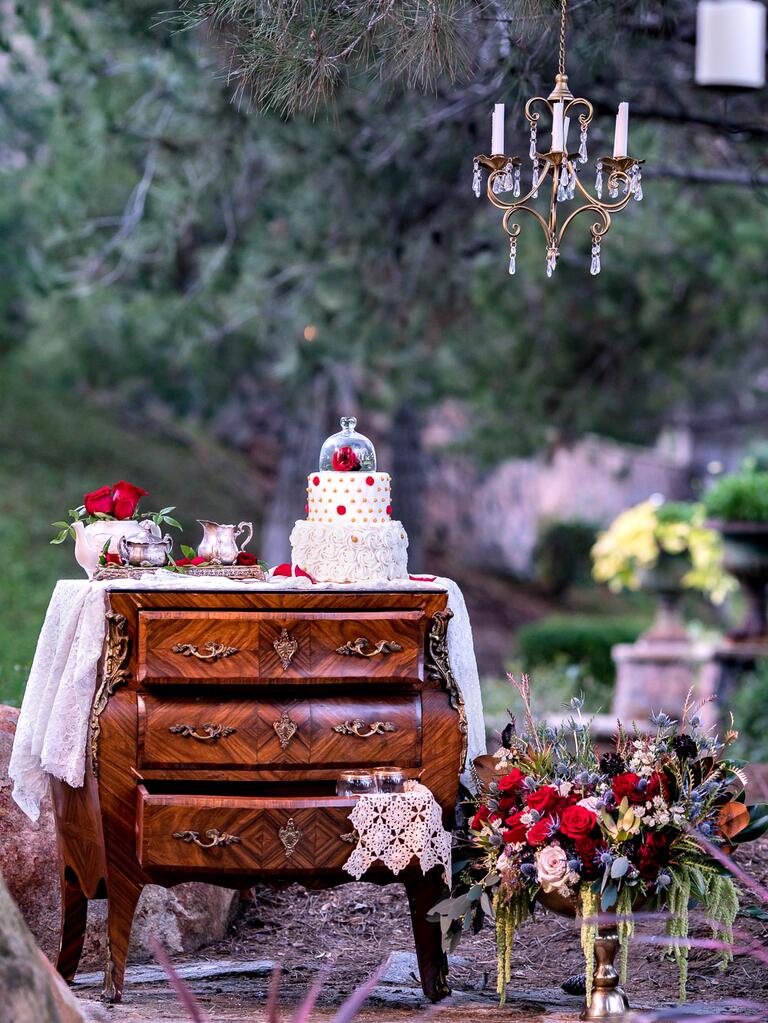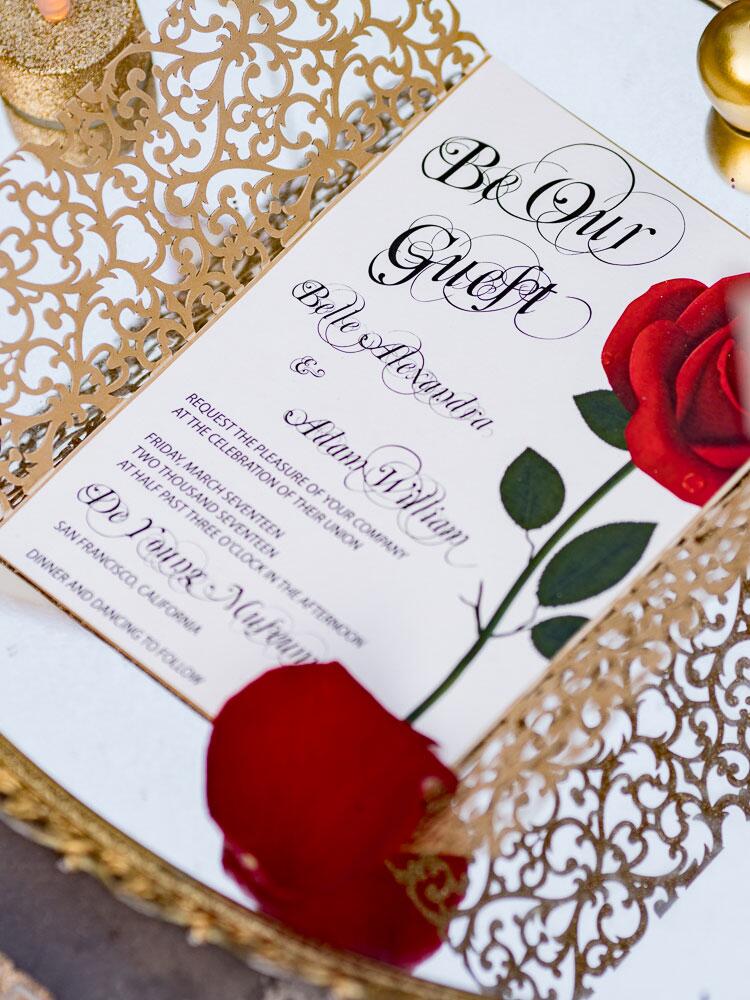 "We included all kinds of brass and antique details you might find in an old castle, such as the clock," Elizabeth says. "The dresser, candlestick holders, book seating chart and red florals can also be seen in the design."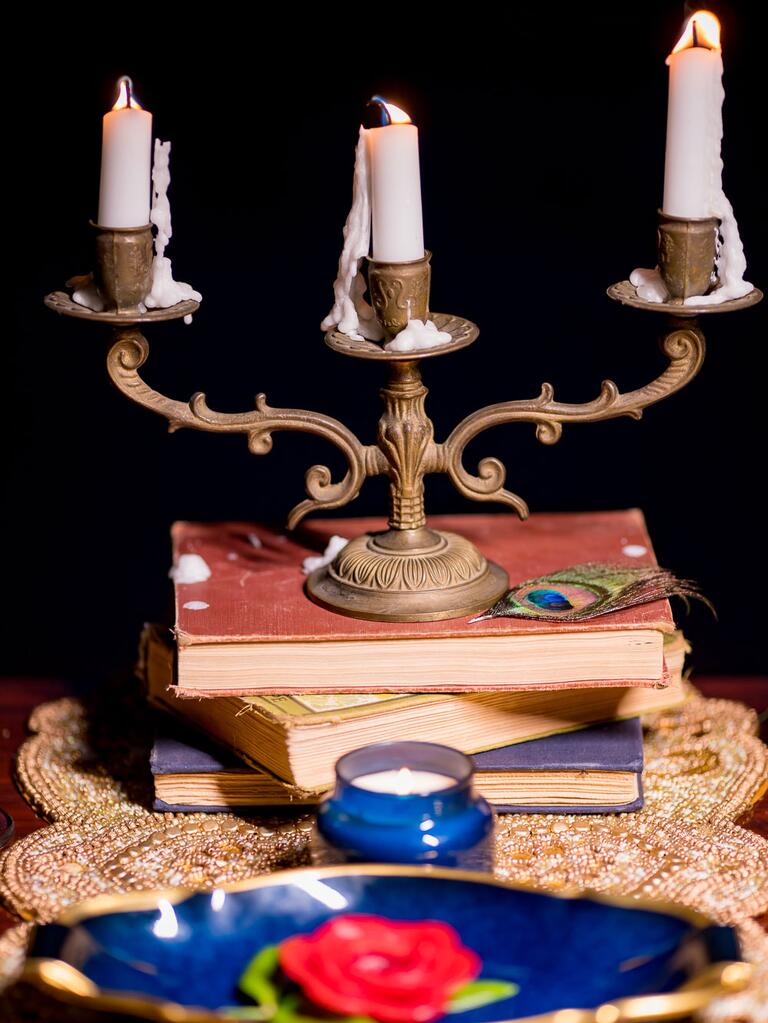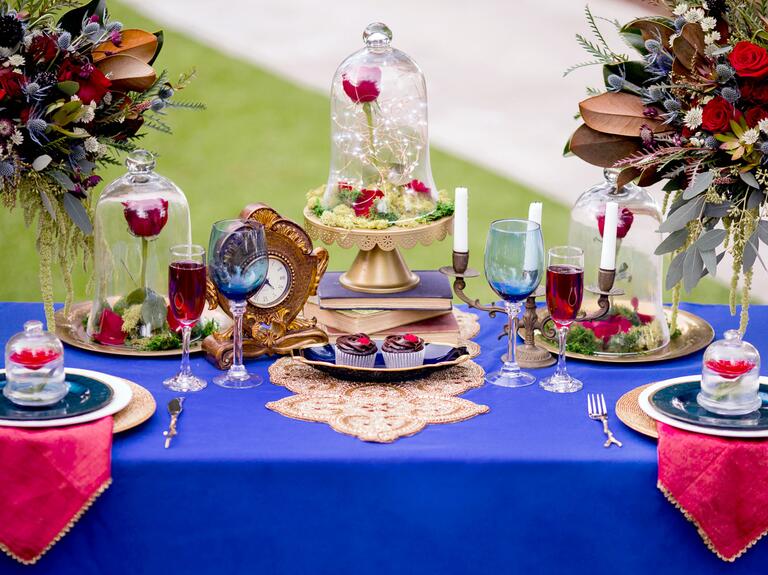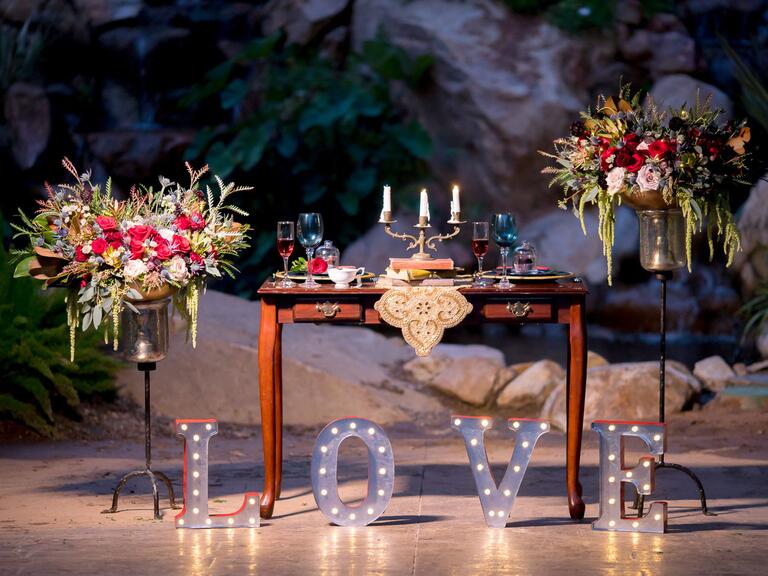 But the set wasn't a total flashback to storybook antiquity—the team made sure to infuse the shots with fresh, modern touches. "We included current details like slider charm jewelry, sparkly shoes, blue florals, LED lights and painted wood signs," Elizabeth says.